Waikiki beaches closed due to 500,000 gallon sewage spill
UPDATE: Ocean Safety issued a statement that it is standard protocol to remove warning signs at the end of the work day due to the possibility of theft. On Tuesday morning, Ocean Safety lifeguards will be stationed at the towers from Kapahulu groin going ewa in Waikiki at 7:00 a.m. All other lifeguards will start at their normal time, 9:00 a.m. Ocean Safety will also have a mobile lifeguard covering areas from Kapahulu to Kaimana Beach.
The area between Point Panic at Kakaako Waterfront Park to Kapahulu Groin in Waikiki is closed because of Monday's sewage spill along Ala Moana Boulevard that was estimated to be 500,000 gallons.
It will take an undetermined amount of days for a clean-up to be complete.
The wastewater escaped through manholes at the intersection of Atkinson Drive and Ala Moana Boulevard, entering storm drains leading to the ocean.
Signs reportedly went up about noon, warning beach goers about the possible contamination of sewage spilling right into the ocean.
But it was a little too late for the surfers who wanted to get an early session. "You can smell the dirt, there's a little bit of raw smell to it and the brown stuff floating on our board," said Joe Cheng.
"It was a little dirty," said fellow surfer Alex Fernando, "some leaves floating all over the place and some trash — I thought I saw a trash bag floating out there."
Hundreds of people continued to swim in contaminated water despite a massive sewage spill, but many people said they did not know about the contaminated water and in some areas there were no signs put up until hours later.
"I was not aware I had no Idea," said Jessica Hunter, who is visiting from Virginia.
"We had no idea," said Alejandra Galindl, who was on vacation from Texas.
In fact dozens of people KHON2 News spoke with said they had no idea that more than 500,000 gallons of wastewater had emptied into the ocean.
The area between Point Panic at Kakaako Waterfront Park to Kapahulu Groin in Waikiki is closed because of the massive sewage spill.
"As soon as we heard something we stopped renting all of our beach equipment," said Kapryce Thatcher, with Star Beachboys. "We are trying to as much as we can to let people know even with language barriers. Us and the lifeguards were trying to use translators on our phones and try to help people as much as we can to stay out of the water."
Waikiki Lifeguards used megaphones to inform as many people as possible and posted signs in some areas.
Some areas however, like the beach near the Hilton Hawaiian Village did not have signs put up until much later.
"I have been out here all day and I have not seen any signs nobody said anything about it I think that you have a right to know," said Hunter.
"I don't know how to react there is no signs that say there is sewage in the water," said Galindl.
There is no word on how long clean-up could take.
"There has to be more word of mouth and more signs that say be aware of this is what is in the water," said Galindl.
The problem wasn't just in the ocean. With raw sewage bubbling out of manhole covers in the Ala Moana area, the State Department of Health was worried about the pedestrians.
"I think that the primary concern is limiting public contact as much as possible with the raw sewage," said department spokesman Matthew Kurano. "We're bringing in signs. We've called HPD to help rope off the area."
City Council member Trevor Ozawa, whose district includes Waikiki and Ala Moana Beach Park, said by phone that "I'm very disappointed in the mayor and his administration for not taking actions proactively to address these concerns. … and now my district is suffering because of his inactions. That's irresponsible and that's very, very disappointing."
Ozawa said that the city administration should have been better prepared, but the director of environmental services said the system was overwhelmed because of people opening manhole covers that allowed storm water into the sewage system.
Director Lori Kahikina also said one of the two pump stations at Ala Moana was down because improvements were being made. "Ala Moana Pump Station 1, all four pumps were running, but one flickered off and then we got it back on line, but it still wasn't enough to handle the excess flow. We normally put on Ala Moana Pump Station 2 but we could not because of the construction."
Ozawa said Honolulu Mayor Kirk Caldwell "knew that this was coming. The administration was well aware of these tropical storms and hurricanes coming. We had the updates several months ago that it would be the most hurricanes that we've seen in a long time … and we're not preparing."
Honolulu police closed the Atkinson Drive entrance to Ala Moana Beach Park due to the sewage spill, which was reopened at 10:30 p.m.
The public is advised to remain out of the waters in the areas from Kewalo Basin to Ala Wai Boat Harbor, the canal along Ala Moana Boulevard, and the pond near the Ala Moana Boulevard entrance.
The public is also advised to avoid contact with any standing water at Ala Moana Beach Park and along the intersection of Ala Moana Boulevard and Atkinson Boulevard.
Other sewer overflows were reported Monday. The Kailua Regional Wastewater Treatment Plant experienced high flows into the plant causing the solid contractor tank to overflow sending 4,950 gallons of raw wastewater into Nuupia Pond. The spill started at 7:50 a.m. and was secured at 8:40 a.m.
Storm water also caused a spill at the Kaneohe Wastewater Pre-treatment Facility at 6:00 a.m. and raw wastewater continues going into Kawa Stream at this time. No volume available at this time.
Crews responded to a trouble call at 5307 Kalanianaole Highway in Wailupe. When the crew arrived at 8:30 a.m., the spill had stopped. They disinfected and deodorized the area, but were not able to estimate a volume.
Approximately 100,000 gallons of fully treated and UV-disinfected wastewater was discharged into Mamala Bay starting at 1:40 p.m. Monday, exiting an outfall located about a mile-and-a-half offshore at a depth of 150 feet.

It is expected that the effluent will have minimal human health and environmental impacts.
The State Department of Health has issued a Brown Water Advisory across Oahu.
Kim Taylor Reece Gallery
53-866 Kamehameha Hwy.
Hauula, HI 96717
Moanalua Gardens Foundation
1352 Pineapple Place, Honolulu, Hawai'i 96819-1754
Phone: (808) 839-5334 • Fax: (808) 839-3658 • www.mgf-hawaii.org • mgf-hawaii@hawaii.rr.com Moanalua Gardens Foundation
Things to Do When you Go to The Hawaiian Islands
There are over twenty restaurants in the Poipu area from simple puka dogs and shave ice to fine dining. Of course, you can always buy some fresh opakapaka and grill on one of the many barbecues found on the Kiahuna grounds.
Here are just a few of the activities located within close proximity to the 35 acre Kiahuna Plantation
One of the best little snorkeling coves around for viewing the humuhumunukunukuapua'a is right at Kiahuna. The small cove just at the east end of the Kiahuna beach is home to an abundance of reef beauties. These fish are stunning! Pick up an identification book and you'll be able to name them all. You can rent a snorkel and mask on site at the beach hut.
Kayaking the 17 mile Napali Coast is rated America's #2 adventure trek by National Geographic Adventure magazine. It's certainly one of the most beautiful places... Paddling the Napali Coast.
There are several good walks right from Kiahuna Plantation. You can also take a short drive, only minutes, and explore an undeveloped secluded beach area near Kiahuna Plantation.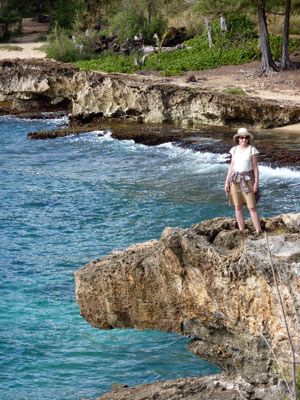 Designed by world famous architect Robert Trent Jones, Jr., the 18 hole Kiahuna Golf Club is unique, as it has been sited near an ancient Hawaiian village. Many of these remnants are incorporated into the design of the course, giving a sense of Kauai's history in this lush setting. The recent rennovation of this course has been generating loads of positive comments. There is a golf shop and restaurant, Joe's on the Green, which serves breakfast and lunch daily and dinner on Wednesday and Thursday evenings. Learn more about the golf courses of Kauai.
Guests at Kiahuna Plantation have free access to the tennis courts at the Kiahuna Swim and Tennis Club, just a short walk across Poipu Road. The renovations have made this spot better than ever. There are 10 courts, a pro shop, a pool, and restaurant (Casa Blanca) with seating inside and an outside bar. Call 808 742-9533 to make court reservations or get in a round robin.
The pool at the Kiahuna Swim and Tennis Club is a knock out! This new pool has an irregular shape with a beach at one end, a jacuzzi, and a water slide. With the restaurant, Casa Blanca, right there, it is quick and convenient to grab a little pasta salad, a sandwich, or a refreshing mai tai.
For those who love the beach, Kiahuna Plantation's beach has the best swimming in Poipu. With complimentary beach towels and lounge chairs right there at the beach hut, you have your choice of sunning on the sand or finding a spot of shade under a palm tree up on the lawn. The beach hut also offers rentals for those wanting to boogie board or skin dive. If you have the itch to learn to surf, you can sign up for lessons there, too. Three fresh water rinse showers are located along the beach to wash the salt off after a dip in the ocean.
The town of Koloa harbors a bounty of shops including a Japanese grocery, The Big Save, fresh fish market, inexpensive gifts, fine crafts, gourmet ice cream, and the U.S. Post Office, but be sure to check out the weekly Farmer's Market for those wonderful apple bananas, papayas, cut flowers, and other island produce you won't be able to find at the Big Save. If you are looking for coral necklaces, pearls, and island jewelry, check out the vendors at Spouting Horn, just a mile or so up Lawai Road.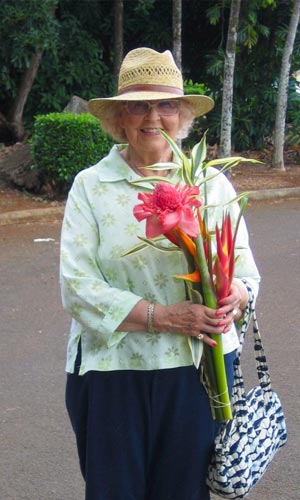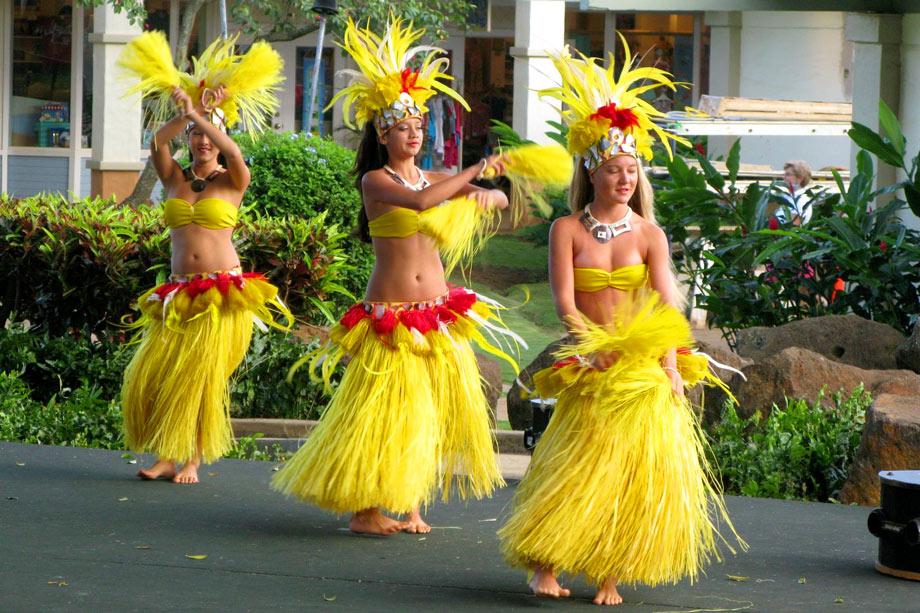 Of course Poipu Shopping Village is right across the street, offering art galleries, gift shops, activities information, and restaurants as well as The Whaler's Market for sundries. Many evenings, under a gigantic ficus tree, hula dancing is featured by local girls, but don't sit in the front row unless you know how to move your hips!
So much more to do: hiking, kayaking, scuba diving, surfing, bicycle riding, sailing, sight seeing and helicopter rides round out the list of things to do on Hawaii's most beautiful island.
The Patriot Conservative News Tea Party Network