Mass Shooting In San Bernardino, Calif., on Dec. 2. 2015
We will remember:

Robert Adams
Isaac Amanios
Bennetta Betbadal
Harry Bowman
Sierra Clayborn
Juan Espinoza
Aurora Godoy
Shannon Johnson
Larry Daniel Kaufman
Damian Meins
Tin Nguyen
Nicholas Thalasinos
Yvette Velasco
Mother Van Thanh Nguyen, Cries Over
over her Daughter

Tin Nguyen, as she weeps over her daughter's passing away during her wake at the Peek Funeral home in Westminster, Calif., Friday, Dec. 11, 2015. Tin Nguyen Lost her life in the mass shooting in San Bernardino, Calif., on Dec. 2.
Well isn't that special
Fox
and Friends Elisabeth Hasselbeck Called the Shooting in CA San Bernardino Workplace Violence more Gun control Laws
Norma A Crowson Said, "Not shocking!/they are all a bunch of idiots! good news: they know WE KNOW!"
Fox News Geraldo Rivera Needs to Watch this Video Support The
2nd Amendment
Geraldo Rivera on San Bernardino Shooting: '2nd Amendment Is Stupid'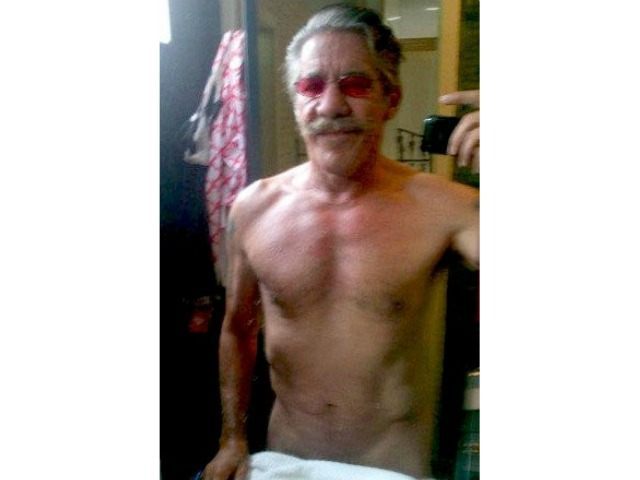 Following the news of the heinous attack on Inland Regional Services complex in San Bernardino, California, Fox News's Geraldo Rivera tweeted that the "2nd Amendment is stupid" and asked Americans not to "rationalize" otherwise.
His exact tweet: "Mass shooting in San Bernadino California at a Center for the Developmentally Disabled WTF! The 2d Amendment is Stupid!!! Don't rationalize."
It is interesting to note that Rivera was criticizing the 2nd Amendment as "stupid" long before the attack in San Bernardino took place. For example, after a firearms instructor was killed in an Arizona gun range accident involving a 9-year-old tourist on August 28, 2014, Rivera responded by describing the 2nd Amendment as "blind and stupid."
On the day of the accidental death, he posted the following to Facebook:
Like I always say, the 2nd Amendment, the provision that gives every American the right to keep and bear arms, is blind and stupid. In its relentless pimping for the gun industry, the NRA has unleashed an avalanche of deadly weapons on this gun-crazy country. Just as protects access to weapons for cops and hunters, it also protects access to weapons for domestic abusers, mental patients, jerk-offs on the no-fly list, all-around dim bulbs, and now little children.
Basically, the 2nd Amendment is stupid whether we are talking about an intentional attack (San Bernardino) or an accidental death under supervised conditions (Arizona gun range).
Follow AWR Hawkins on Twitter: @AWRHawkins. Reach him directly at awrhawkins@breitbart.com.
We want YOUR input! Tell us what you love, tell us what you hate ... just don't keep it to yourself! As a FOX Fan, you'll have a unique opportunity to make your voice heard and affect change at FNC. Below, you'll find a few ways to contact us. BUT, if you're more of a phone person, you can call us at

1-888-369-4762

.
Check out the Fox News Insider!
foxnewsinsider.com keeps you in touch with Fox News. Live. Sit back and watch the updates come in as we post them. See something you want to comment on? Jump into the discussion and watch the responses come in! Have a random thought? Post it to the Live Wall for the community to see. Whether you feel like sitting back or mixing it up, this is the place for keeping in touch with everything - the news, the channel, our hosts and correspondents, the market, and the rest of the Fox Fan community.
We Love to Hear From Our Viewers!
For a network whose slogan is "We Report, You Decide," it would not make any sense if we didn't have an open forum for our fans. So if you want to give Hannity a piece of your mind, or send a note to Bill O'Reilly, find the show you want to e-mail below.
Don't Miss Out on the Fun ... Sign-Up for Our Newsletters!
If you want to stay in-the-know, go behind the scenes, AND be on the newsfront, we've got the perfect solution: the FOX Fan Scoop. It's a daily e-mail newsletter that will keep you supplied with the latest Fox News information, weekend previews, blogs by our talented anchors and reporters, exclusive video and more. Sign up for the FOX Fan Scoop here
Noticed Our New Widescreen TV Format?
Learn more about this new cutting edge format! Plus, check out our quick fixes to common TV problems, inside industry info, and more! Check out our helpful

site

!
Help Us Bring FOX News into Your Part of the World!
If you reside outside the United States and watch FOX News Channel, we want to know! Help us expand our availability by telling us why you watch FNC. If we're not broadcast in your part of the world, but you want us on your dial, we want to hear from you as well. Take a moment to e-mail us at

FOXaroundtheworld@foxnews.com

(non-U.S. viewers only).
If You Have a Problem, We Want to Help!
If you have a question, we want to get you an answer! Visit help.foxnews.com and browse the categories or click "Help Topics" on the navigation to see if your question or problem is already included. If you don't find what you're looking for, click "Submit a Request" to send us your question or tell us your problem.
I loved and miss Andrew Breitbart. Breitbart.com was his legacy. Andrew Breitbart lives on inside each Conservative he inspired.
May Andrew Breitbart's memory forever live on and he rest in peace. As for Breitbart.com...it has been destroyed.
I'm sure if he were alive today, Andrew would agree with me. The current CEO should never have been hired.
The victims of the Douglas High School mass shooting Act of Terrorism


The identities of some of the 17 people killed in the mass shooting at Marjory Stoneman Douglas High School are starting to emerge.

— Jamie Guttenberg

A student at the school, was killed during the rampage. Her father, Fred, shared the tragic news in a Facebook post.
"My heart is broken. Yesterday, Jennifer Bloom Guttenberg and I lost our baby girl to a violent shooting at her school. We lost our daughter and my son Jesse Guttenberg lost his sister. I am broken as I write this trying to figure out how my family get's through this. We appreciate all of the calls and messages and we apologize for not reacting to everyone individually. Jen and I will be figuring things out today and so we ask that you respect out privacy. We will be getting messages out later regarding visitation. Hugs to all and hold your children tight."

— Martin Duque,

A 14-year-old freshman, was at school Wednesday and died in the shooting. His older brother Miguel, who graduated from Douglas High last year, shared the news via an Instagram post early Thursday morning. "Words can not describe my pain," he wrote. "I love brother Martin you'll be missed buddy."

— Aaron Feis,

An assistant football coach who was critically injured after jumping in front of the shooter to protect students, died from his wounds early Thursday morning. The school's football team announced the news on its Twitter account. Athletic Director Chris Hixon was reportedly wounded in the shooting.

— Gina Montalto,

A 14-year-old freshman, served on the school's winter guard team. She died late Wednesday night, friends and family confirmed on social media. Montalto had been missing after the shooting and was not answering her phone.
One of her color guard instructors from middle school, Manuel Miranda, posted about her death Wednesday night.
"My heart is broken into pieces. I will forever remember you my sweet angel," Miranda told the Miami Herald. Miranda taught Montalto last year at Westglades Middle School in Broward. "She was the sweetest soul ever. She was kind, caring always smiling and wanting to help."
The Stoneman Douglas winter guard group was scheduled to perform at a regional event in Tampa this weekend.

— Nicholas Dworet,

A senior who had just received a swimming scholarship to the University of Indianapolis, was killed.

Glenn Greenwald,

A journalist with The Intercept, shared the news on Twitter.

— Alyssa Al Hadeff,

A 15-year-old freshman, had been reported missing by her grandmother on Wednesday after the shooting. Her cousin Ariella Del Quaglio confirmed the student's death via Facebook on Thursday.

— Luke Hoyer

was confirmed to have died on the third floor of the school by family members.
"This has devastated our family and we're all in shock and disbelief. Our hearts are broken. Luke was a beautiful human being and greatly loved," posted his uncle, Toni Brownlee on Facebook. "Also, pray for the other families whose loved were also murdered so cruelly."
His aunt, Mary Stroud-Gibbs, also shared her pain: "Our Luke was a precious child, who just went to school yesterday not knowing what was to come."

— Carmen Schentrup,

A 2017 National Merit Scholar semifinalist, was confirmed dead Thursday morning by several friends on social media.

— Meadow Pollack,

a senior, planned to to attend Lynn University​. She was confirmed dead early Thursday. "Please say a prayer for the family of an amazing girl I got to call my bestfriend growing up," posted her friend Gii Lovito on Facebook. "Her life was taken way too soon and I have no words to describe how this feels."

— Joaquin Olivier,

17, was born in Venezuela and moved to the U.S. at the age of three with his family. He had become a U.S. citizen in Jan. 2017.
His Instagram account includes several photos with his mother and sister, with whom he was extremely close. His girlfriend Victoria González confirmed he was killed in the massacre.

— Alaina Petty,

14, was confirmed dead, according to friends and family.
"There are no hashtags for moments like this, only sadness," said Claudette McMahon Joshi, Petty's great aunt. " Our hearts are with them and all the families touched by this tragedy."

— Cara Loughran

was confirmed dead by a peer counselor at her church.
"RIP Cara, and fly with the angels. You will be greatly missed, and we will always love you and celebrate your beautiful life," her neighbor wrote on Facebook.

— Chris Hixon,

the athletic director at the high school, was confirmed dead by family and friends Thursday. He previously served as South Broward's athletic director.

— Alex Schachter,

a marching band student, was confirmed dead by a former instructor as well as by Congregation Beth Am in Longwood.

— Scott Beige,

35, was a geography teacher at the school who unlocked his classroom to allow panicked students to take shelter inside during the shooting. He was struck and killed by a bullet while closing the door behind them.
Kelsey Friend, one of the students whose lives he saved, told CNN "When he opened the door, he had to relock it so that we could stay safe, but he didn't get the chance.
Directly addressing Beigel's family, Friend said "Thank you for bringing and having this amazing person in life and giving him the power to be stronger than I could have ever been."
The Broward County Sheriff's Office is withholding the full list of names of victims until all family members are notified.
The Patriot Conservative News Tea Party Network
LLC 501C- 4 UCC 1-308.ALL RIGHTS RESERVED WITHOUT PREJUDICE
Content and Programming Copyright 2017 By Patcnews The Patriot Conservative News Tea Party Network © LLC UCC 1-308.ALL RIGHTS RESERVED WITHOUT PREJUDICE All copyrights reserved By Patcnews The Patriot Conservative News Tea Party Network Copyright 2017 CQ-Roll Call, Inc. All materials herein are protected by United States copyright law and may not be reproduced, distributed, transmitted, displayed, published or broadcast without the prior written permission of CQ-Roll Call. You may not alter or remove any trademark, copyright or other notice from copies of the content. © All Copyrights reserved By Patcnews The Patriot Conservative News Tea Party Network